Designed to last 1 century. Repairable and scalable.
Regular price
$1,464.00 USD
Regular price
Sale price
$1,464.00 USD
Unit price
per
Sale
Sold out
Take advantage of this advantageous pack to accompany our iconic PRODIGE speaker with a white Square turntable from La Boîte Concept! Via Bluetooth or with vinyl, enjoy the powerful, high-fidelity sound of the first speaker made in France.
The turntable will be connected directly to the rear of the speaker via the 3.5mm jack input.
SKU:
View full details
The promise
Designed to last 1 century

👉🏻 No planned obsolescence

👉🏻 Repairable and upgradable

👉🏻 Robust design

👉🏻 Award-winning timeless design

Environmentally friendly

👉🏻 Aluminum collected and recycled in France

👉🏻 PEFC wood from eco-managed forests

👉🏻 Organic paint (seaweed and vegetables)

High fidelity

👉🏻 FOCAL® speakers

👉🏻 Bluetooth aptX-HD 5.2

👉🏻 Multipoint Bluetooth

👉🏻 Stereo 90W RMS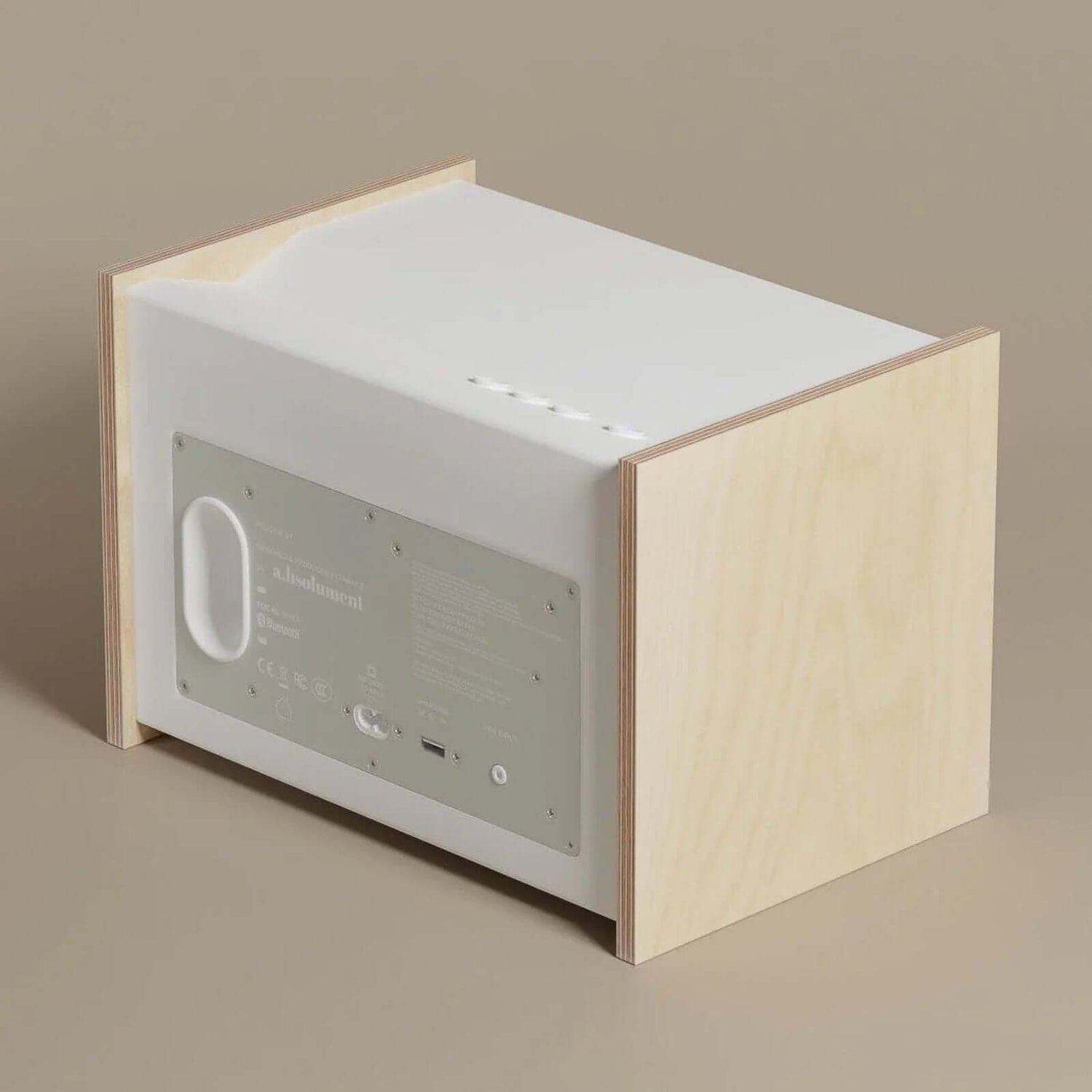 Scalable
All of PRODIGE's electronics are concentrated on a single removable plate located at the rear. Over the years, we will offer updates to our internal components (Bluetooth, amplifiers, USB, etc.), so your speaker can live forever.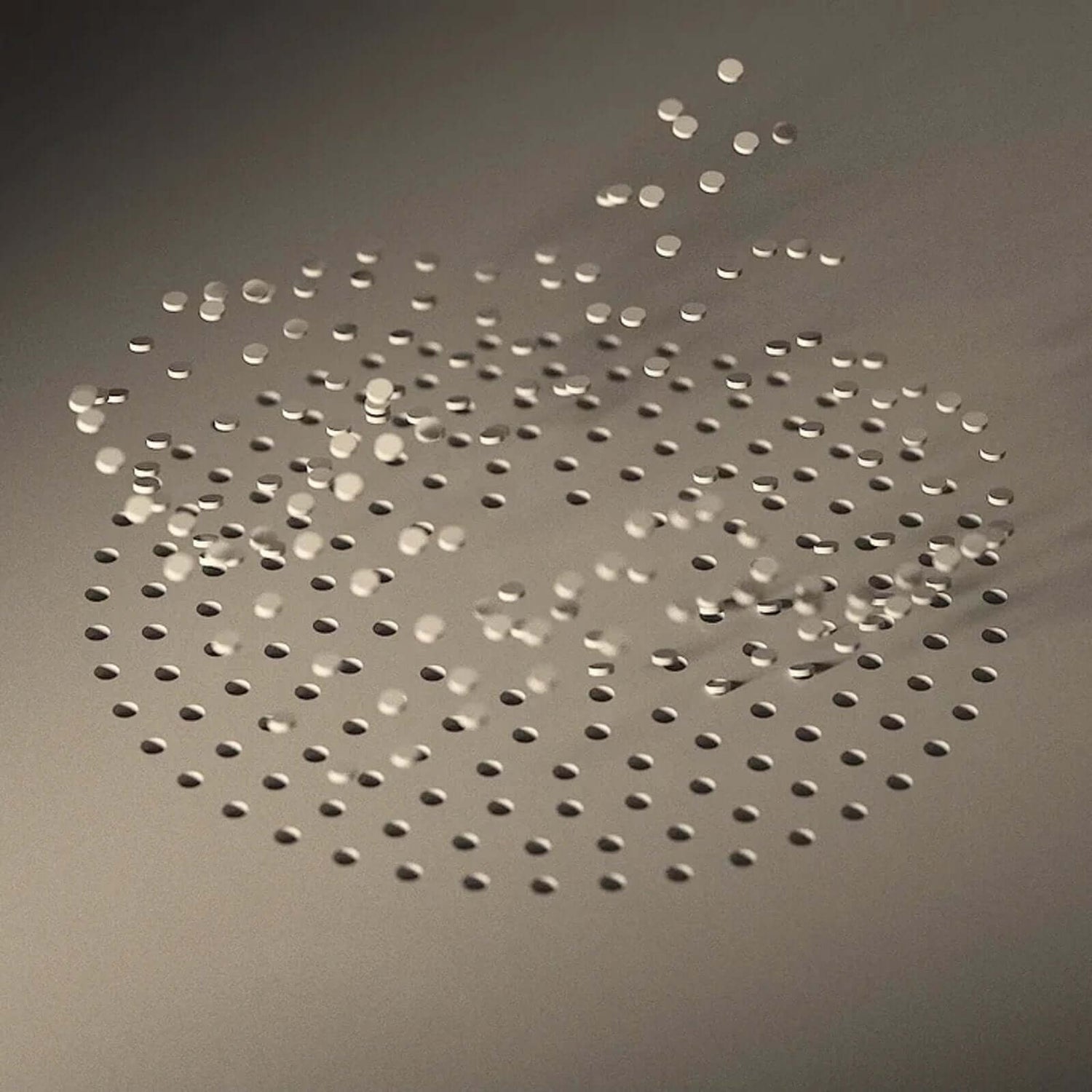 Environmentally friendly
PRODIGE was designed with particular attention paid to the environment.
Composed of responsible materials such as recycled aluminum, organic paint and wood from an eco-managed forest, it is also the result of a first-rate electronic design which gives it an extraordinary lifespan.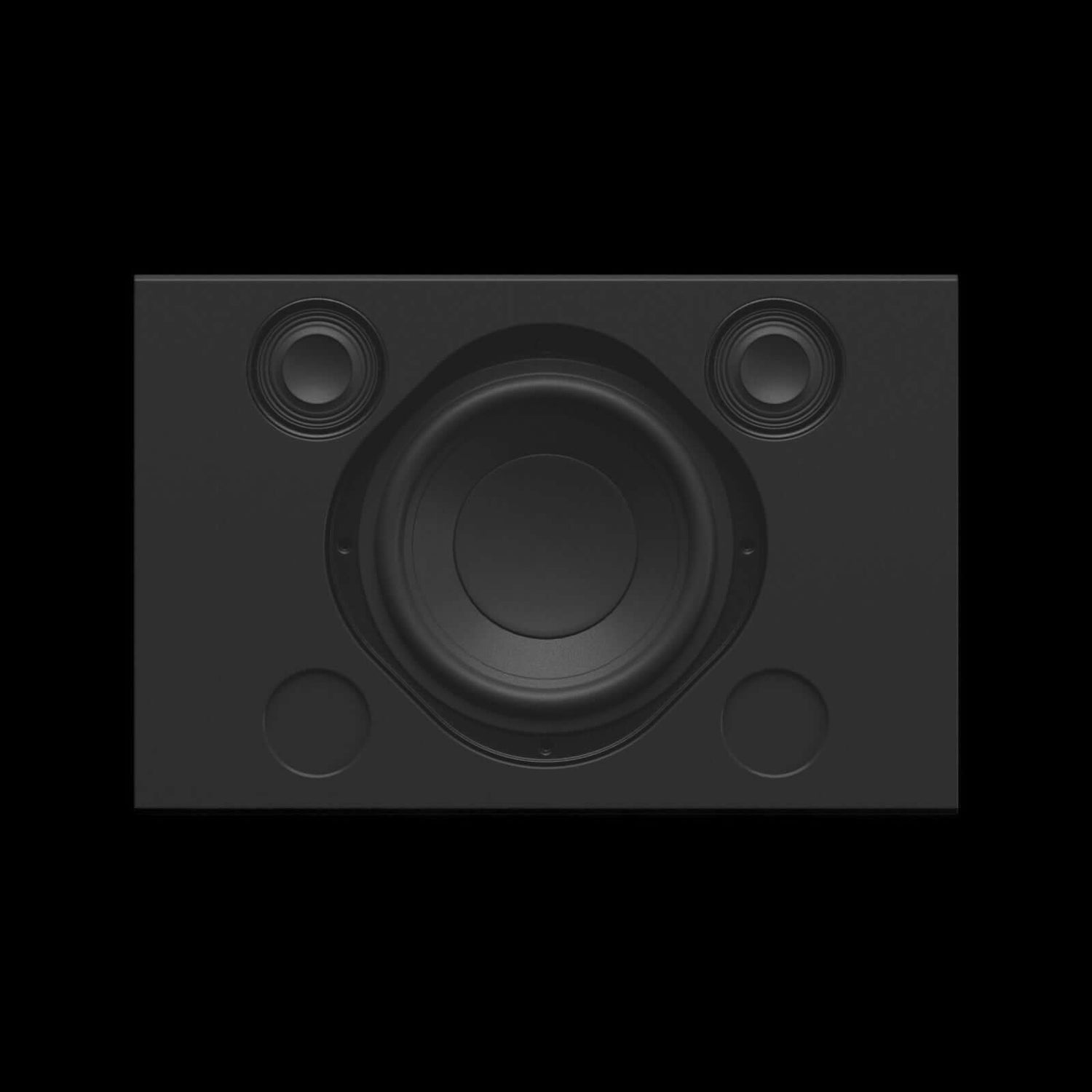 High fidelity
Equipped with 2 Focal TAM loudspeakers made in France and 1 gigantic woofer, PRODIGE offers a powerful, enveloping sound and crystal clear highs.
Its bass-reflex technology also gives it incredibly deep bass. To this ideal technical combination is added an acoustic design carried out in France by a formidable team of engineers to achieve sound perfection and offer a highly immersive listening experience in stereo also thanks to bluetooth aptx-HD.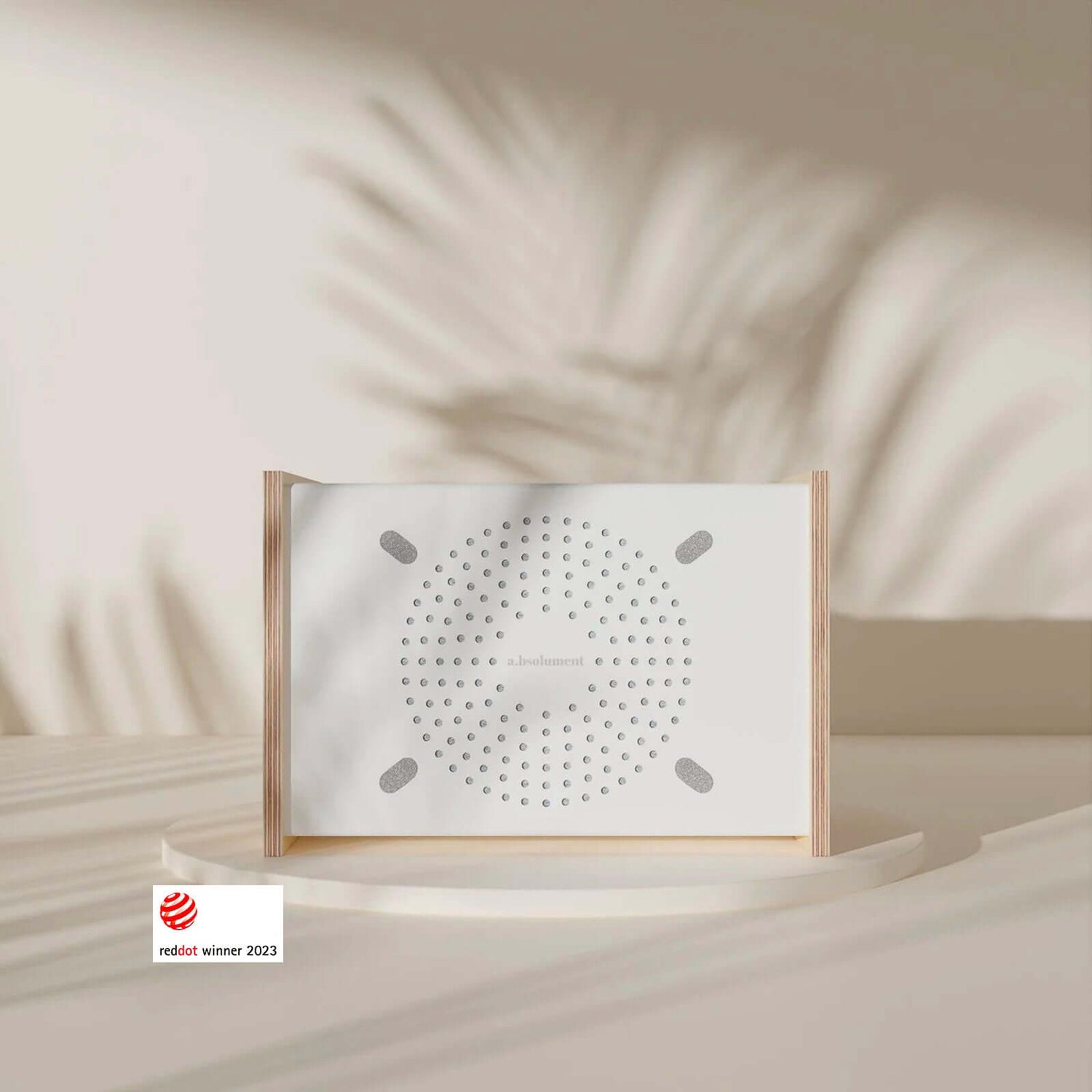 Timeless design
PRODIGE arouses emotion from the first sight!
Inspired by the iconic jewelry radios of the 60s, its design immediately evokes memories of an era full of charm, simplicity and robustness. It is reminiscent of old radios with a retro-futuristic design by Braun and Philips, symbols of an elegant and refined style.
Indeed, in the same spirit of timelessness, the aluminum case and clean lines of PRODIGE have been designed to appeal to all generations: those of yesterday, today and tomorrow... Which has earned it a to be elected "Product Design 2023" by Red Dot Design Award.
PRODIGE FAQ
What is PRODIGE responsible for?

Aluminum body collected and recycled in France
Organic paint (seaweed and vegetables)
PEFC wood from French eco-managed forests
User repairable (rating 10/10)
Scalable over time
Robust
What are the technical characteristics of PRODIGE?

2 x 15W Focal TAM speakers
1 x 5.25" 60W woofer
3 bass levels
Bluetooth aptX-HD 5.2
Bluetooth Multipoint
90W Class D amplification
99dB @ 1m
30Hz - 22kHz
Stereo
3.5mm jack input
USB plug
Where is PRODIGE made?

PRODIGE is entirely assembled in France by hand in an Esat in Clermont-Ferrand, each of the parts produced is the subject of particular care guaranteeing an irreproachable finish. An exceptional quality that joins an ethical choice.
Can I return PRODIGE?

You have 14 days after purchase to return your speaker for a full refund to your payment method
What are the delivery times ?

We undertake to deliver PRODIGE within approximately 1 to 3 working days.
Elected "Product Design 2023" by Red Dot

The Red Dot Design Award is a prestigious prize that has been awarded for more than 60 years to products that stand out for their excellence in design. Each year, tens of thousands of applications are submitted to the jury made up of renowned designers, specialized journalists and marketing experts.

PRODIGE was evaluated on the basis of several criteria, including innovation, functionality, design quality, durability and ecological compatibility. It was selected from thousands of products submitted for jury review and was declared the winner in the "Product Design 2023" category.
Discover PRODIGE in video
Example product title
Regular price
Sale price
$19.99 USD
Unit price
per
Sale
Sold out
View full details